My journey…..started at A Place in the Sun Olympia 2015
We wanted, for both of us, to enjoy better health. I wanted to still work, but do something different.
To enjoy a new adventure together, to live and work somewhere that offered a warmer climate & a more relaxed lifestyle. To be mortgage free.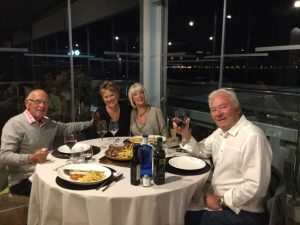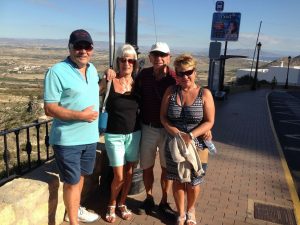 Community was going to be important, to help us relocate. Meeting people on their journey, to move to Spain, are now friends for life.
Sucina is a small, mainly Spanish town with a nice friendly neighbourhood. A village with lots going on, close enough to the fabulous beaches of both the Mar Menor and also The Mediterranean.
In May 2017, we bought and moved into our detached villa in Sucina.
We started modernising the kitchen and we also wanted to have our own pool built.
The builder came highly recommended by a work colleague, and we felt confident we would get the right job done, legally and efficiently.
After a couple of months the job was finished and we enjoyed some late
summer days in the pool.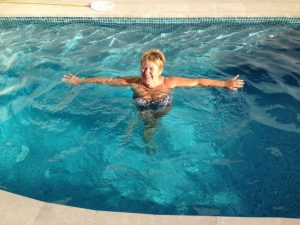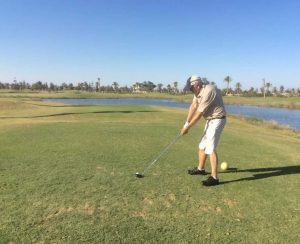 I started working for Paramount Properties Murcia in June 2017, allowing me to have the better work life balance, that I needed.
Peter has joined several golf societies and plays regularly, and has made new friends through golf.
We have recently celebrated a year in Spain, we love it, and have no
regrets.